Thanks to Leverguns member snkbittin who gave me a great deal on a model 71!! Never thought I'd actually be able to own one of these beauties.

Very sweet rifle! Every bit as good as I imagined it would be.
Here it is next to an old 1894 for scale. Definitely bigger, but not as big as I thought it would be. Seems lighter than my Savage 99s.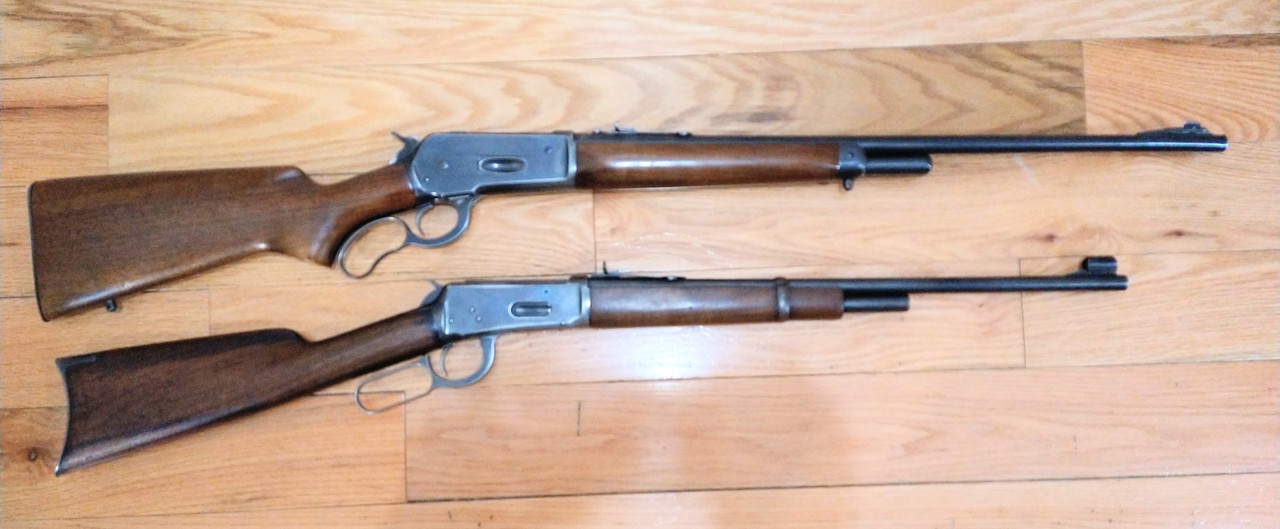 I've already bought dies and need to now find brass, bullets and powder.
Thanks to snkbittin, my dream of one day taking a moose with a levergun has gotten one step closer. Now just need to find a moose.........