It took awhile for me to get this back up here on the new forum, but here's the info for the DVD and parts for the Rossi made 92 leverguns. Although it's geared toward the Rossi made 92 it will work for any 92 pattern gun. For the original winchester 92 about the only difference is the leaf spring for the hammer. This is true for the Cimarron, Taylors and EMF 92 made by Armi Sport. The Rossi 92's, the browning B92's, and the new Win92's use a coil and strut. Most everything else is the same.
One word of caution for the Cimarron, Taylors, Charles Daley and EMF 92 made by Armi Sport. Unlike the original, these guns have the lever to bolt pin is screwed in. Somebody's gonna end up beatin the hell out of that thing trying to get it out.
The DVD shows you how to clean, modify and repair your Rossi 92.
DVD SELECTIONS: Introduction, Strip 2 Clean, Subassemblies, Action Mods, Reassembly and Additional Bonus Features.
Running time: 60 Minutes
Price: $29.95 plus $3.85 shipping and handling.
Ordering info here;
http://www.hznproductions.com/HZN/
The DVD mentions some parts upgrades, too.
One I highly recommend is to change the plastic mag tube follower to my $19.95 steel original type. The plastic one tends to swell or crack jamming the gun.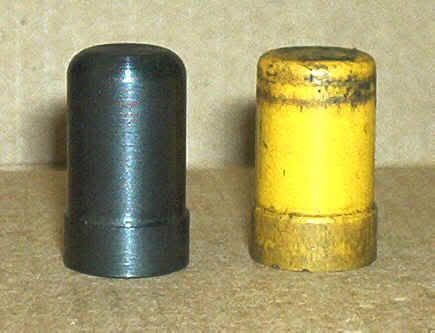 If your gun has the goofy little add-on safety on top the bolt, I have the plug for it as well ($18.95).
From this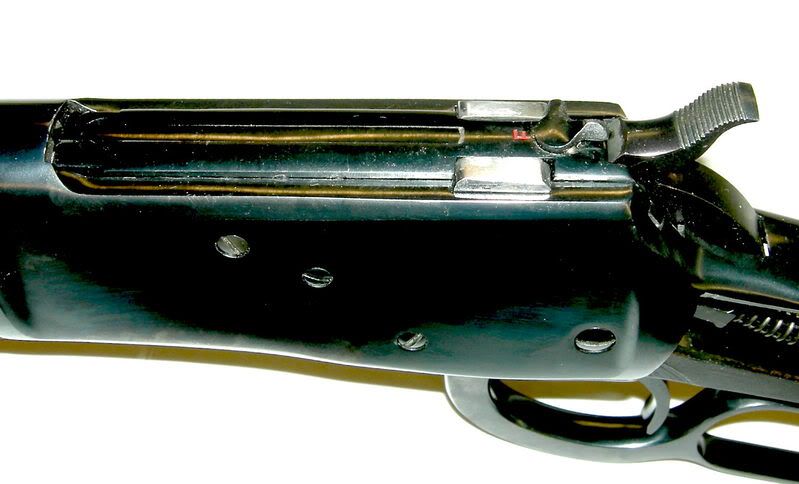 To this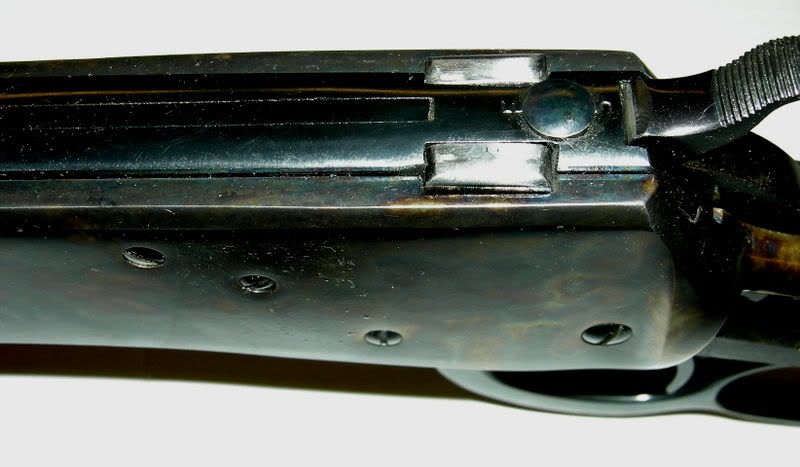 Or this if it's a stainless gun.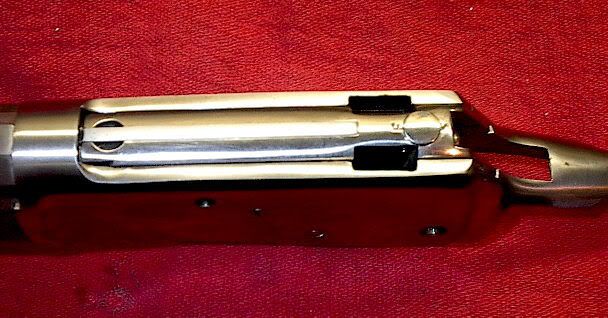 The DVD not only covers normal takedown but it also covers the modification for the action work. It covers all the refitting of the parts and the mods to all the springs but one, the ejector spring. Some folks have cut coils off but this sometimes causes the gun not to eject properly. This is because the spring does not have much travel to start with and if it's cut over time they tend to take a set and no longer work. I have the proper replacement for it. It's as long as the original but the wire size is smaller. The one on the left is stock.
This spring is $8.50