Hi Guys,
I wanted a new holster that would ride up higher to conceal my weapon better. I also wanted the gun to tilt forward a bit for easier access to it and I wanted a thumb break to secure the gun in place while traveling. So I set out to make my own holster for my Ruger SP101.

Here is the Ruger SP101 along with 2 pieces of Horse Hide and a Food Vacuum sealer.



Next I vacuum sealed the gun to keep it dry.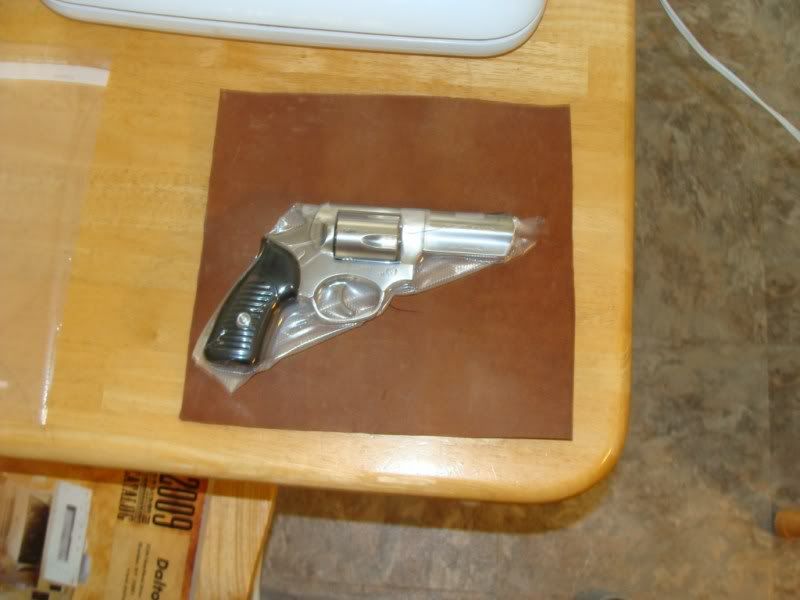 Then I placed a wet pc. of horse hide under and over the gun and then vacuum sealed it in a bag. This sucks the leather ( in this case horse hid ) down to the gun and molds it. Then I placed it in the fridge over night to let it mold to the gun good.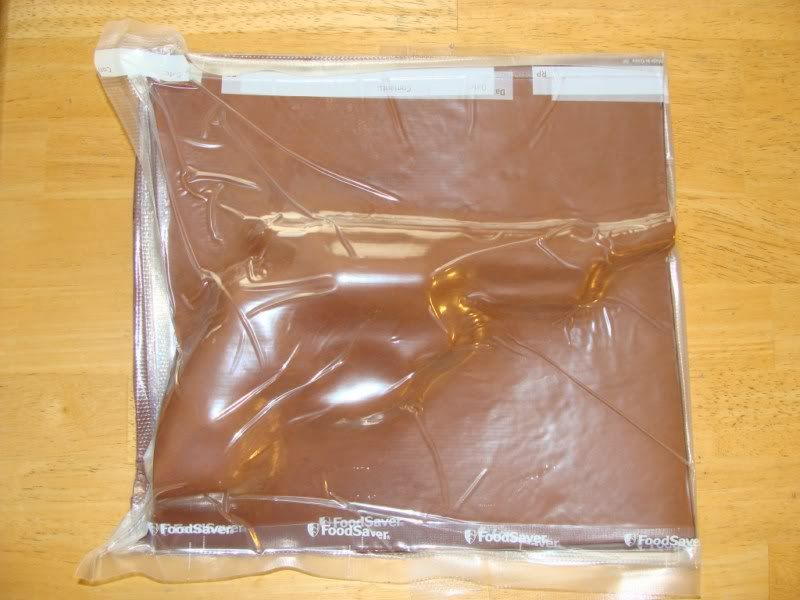 I took the molded pcs. out of the fridge and opened the bag, here is what it looks like. ( the horse hide is still wet at this point ).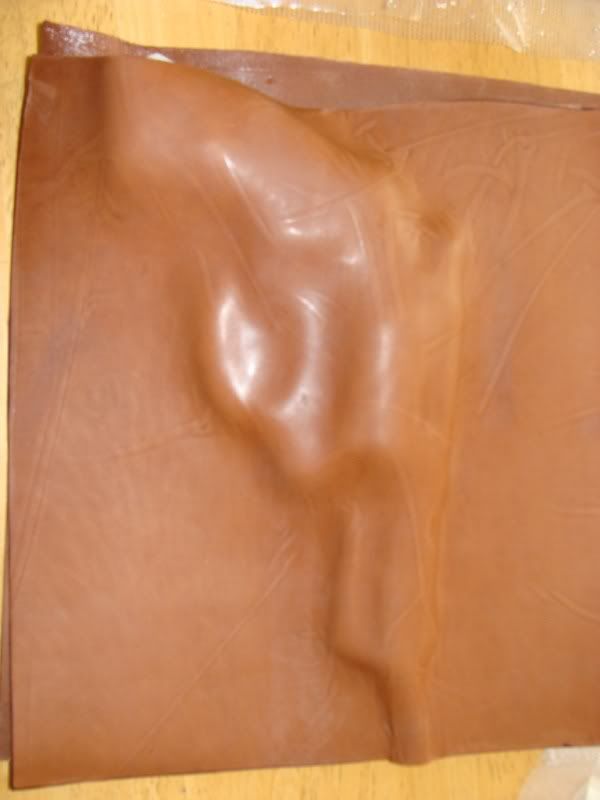 Here is another picture of the 2 molded halves after I took them out of the fridge and opened the bag they were in.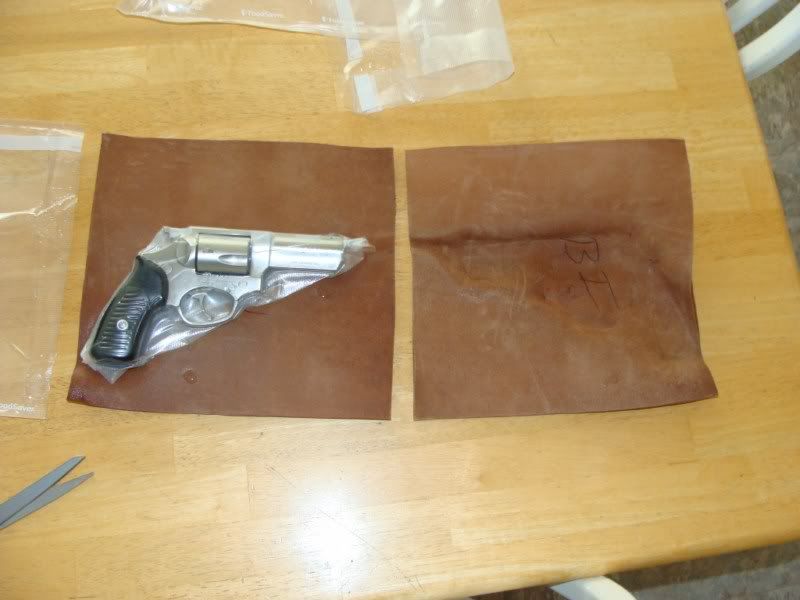 I then took these 2 wet halves and put them on dryer racks to let them dry good.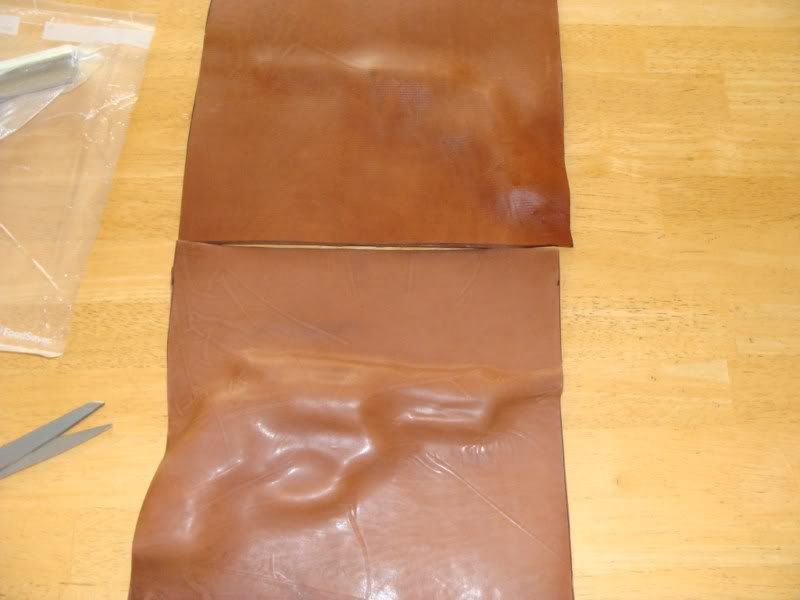 After the 2 molded pcs. dried I glued the 2 halves together and used 2 milk jugs and some clothes pins to hold them together to dry.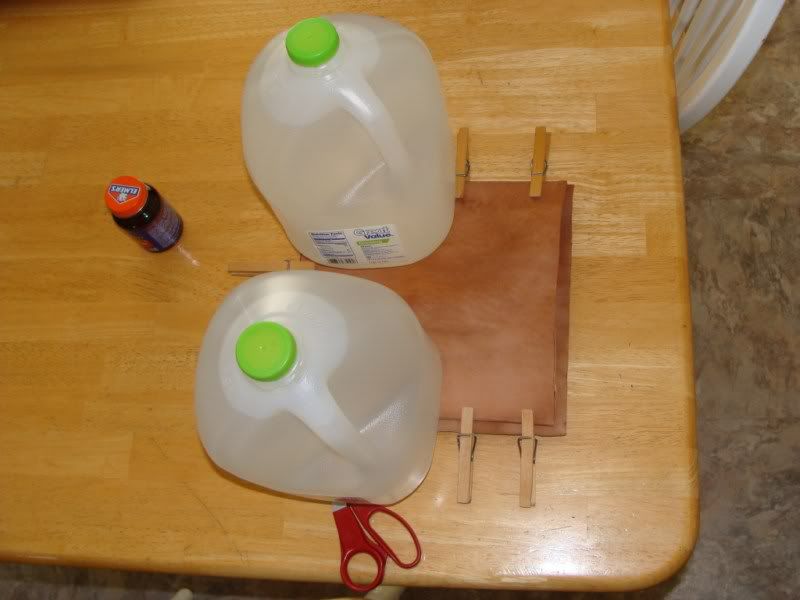 After they were dry I started to sew them together. I also used a pc. of chalk to outline the shape I wanted. I sew the 2 halves together with the gun in between them to get a good tight fit. ( never use a pen or pensile to outline, the chalk comes off easy and won't ruin your project )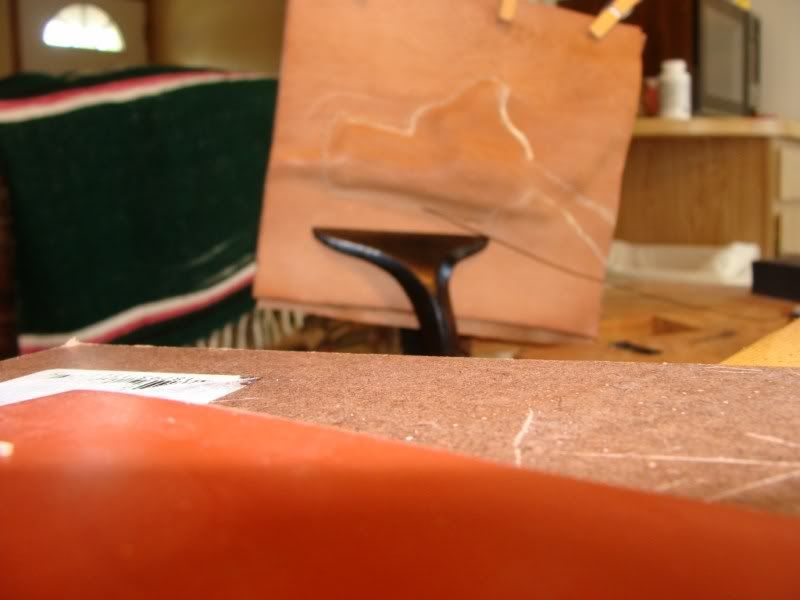 The first outline of the gun is sewn.



Here I started trimming some of the holster. Be very very careful when trimming, do a little at a time so you don't cut off to much, you can always go back later to re-trim.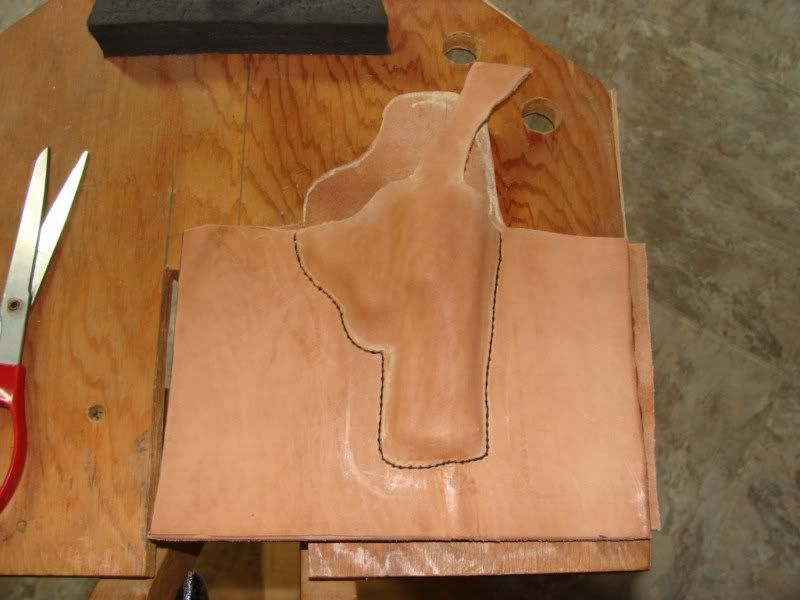 The gun in the holster testing the fit.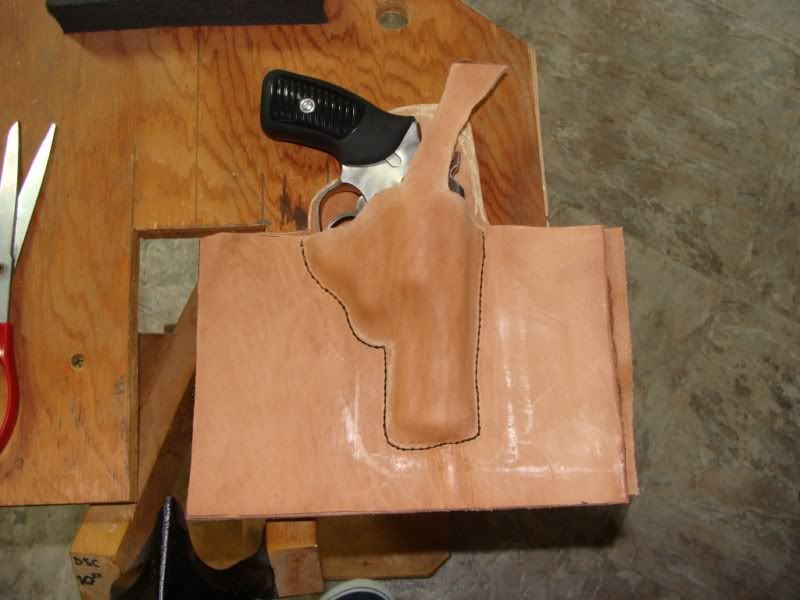 Here I punched 4 holes for the belt slits.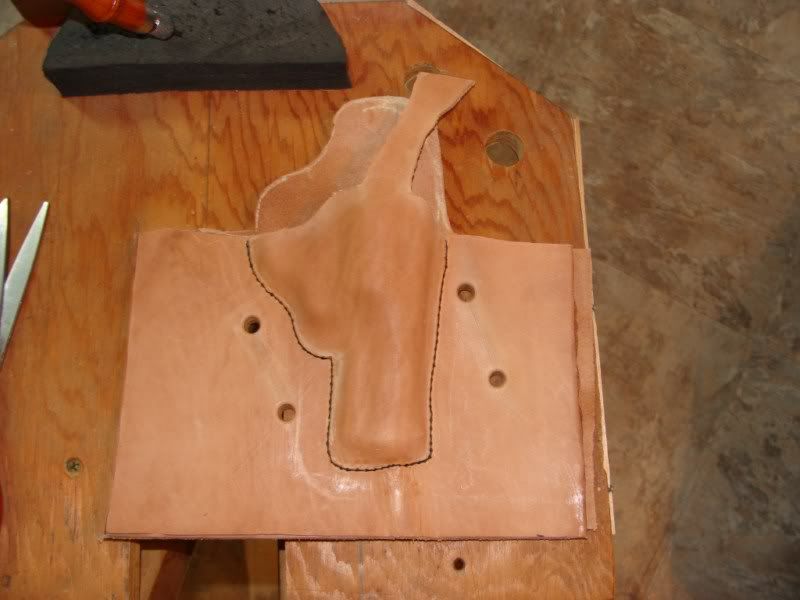 After punching the belt slit holes I used a knife to finish making the belt slits.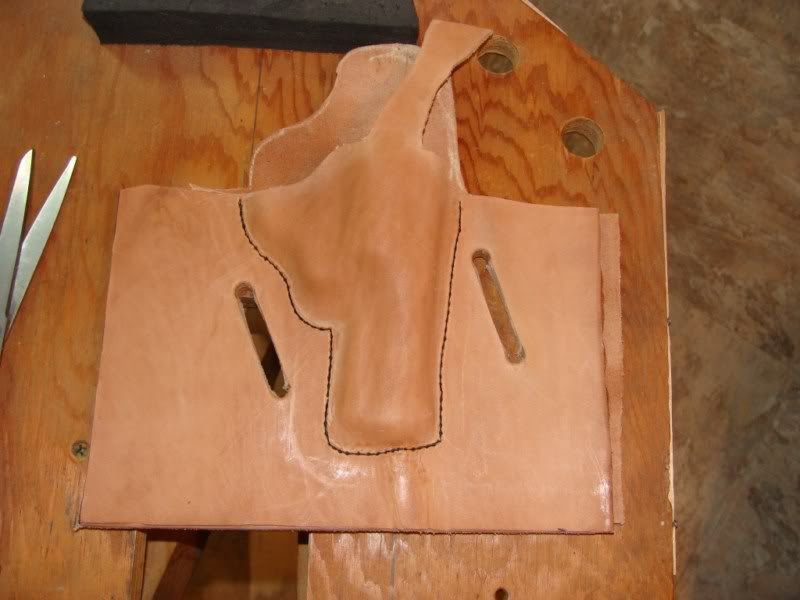 Here I used a stitching spacer and then I used an Awl to pre punch the stitching holes.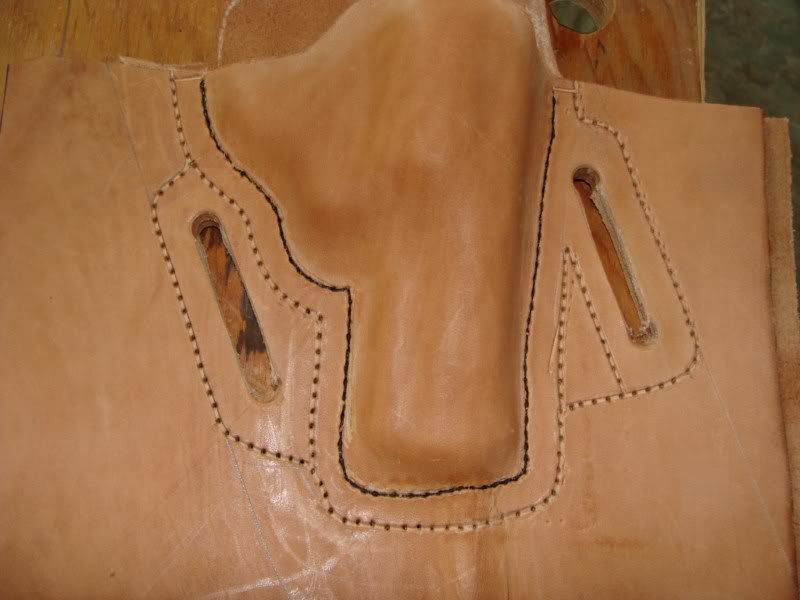 With the rest of the stitching done I finished trimming the holster and then I sanded the edges using a Dremmel tool and a hand sanding block. I then added the snap for the thumb break.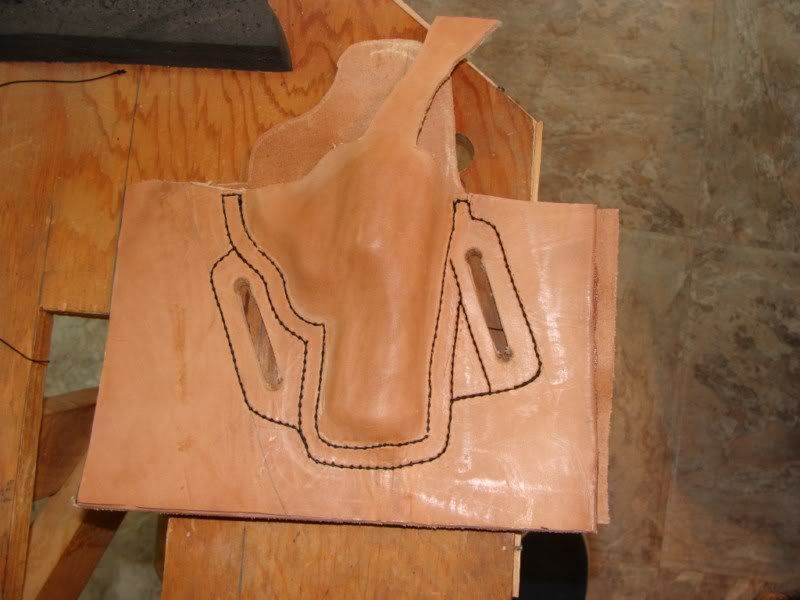 Here is the holster sitting on top of my stitching horse. It's just about done, I just had a little bit of last minute trimming to do.



Here is the finished product.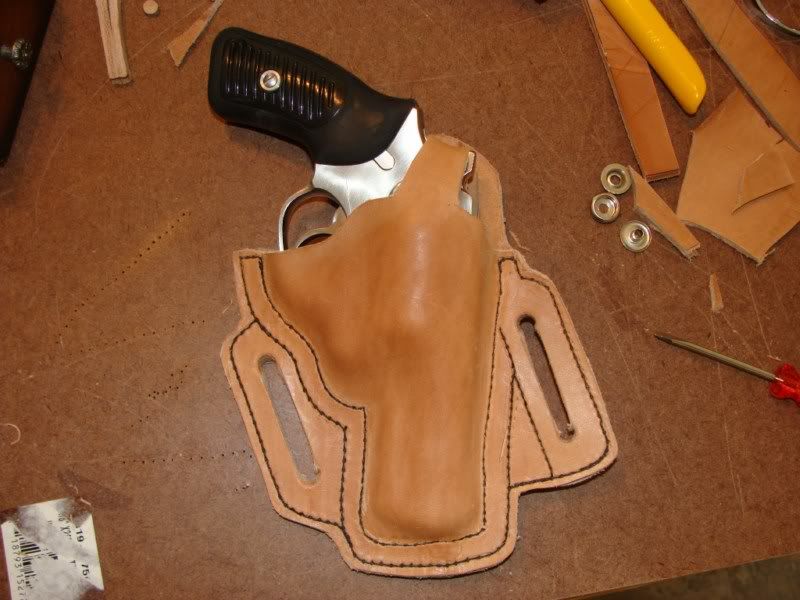 These are all the tools I used to make this holster. ( The Hand Sanding Block and Dremmel tool with sanding wheel are not shown )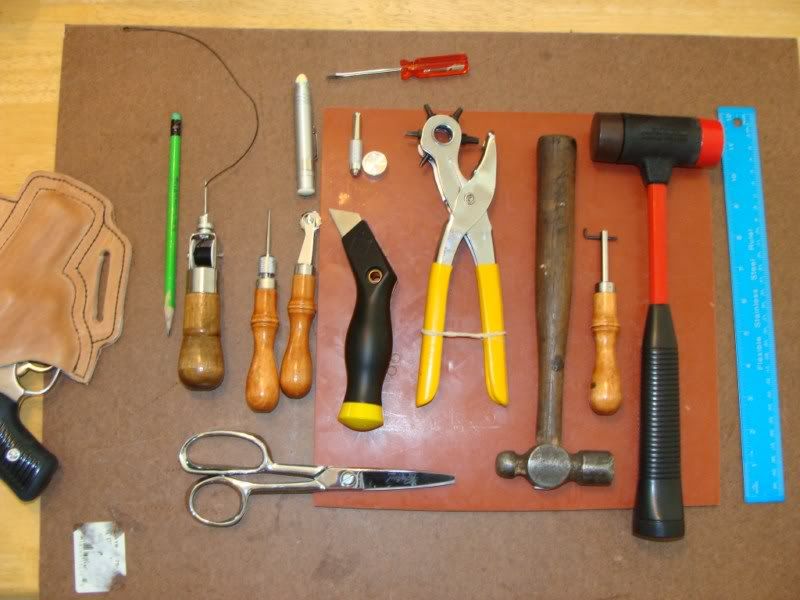 I hope this helps anyone out there who wishes to try to make their own holster.

JT